How do I get my gear?
Delivery
Want your equipment delivered? We will bring top of the line bikes, paddleboards, and 4×4 vehicles to your vacation accommodation. A Black Tie gear expert will go over your gear with you and get it set up properly. Once you are done with the equipment, you can return it to our shop or we will come pick it up!
*2 day rental minimum required for all deliveries
*Trout Lake and Trail Head Delivers also available for additional fee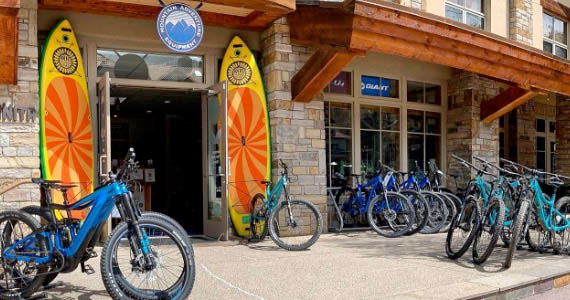 Adventure Shop
Pick up your gear at our walk-in shop! Conveniently located in the Mountain Village Core at the Base of the bike park, our shop also has 30 min parking and easy access for paddle board and 4×4 pick up. Not only a great place to get your rentals, we have a full service bike shop with a full selection of parts, clothing, accessories and bike sales!