How do I get my gear?
Delivery
Want your equipment delivered? We will bring e-bikes or paddleboards/kayak (max two bikes or two boards) to your vacation lodging or hotel. A Black Tie gear expert will go over your gear with you and get it set up properly. Once you are done with the equipment, you can return it to our shop or we will come pick it up!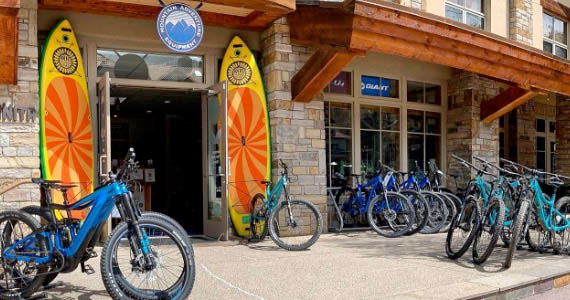 Adventure Shop
Pick up your gear at our walk-in shop! Conveniently located at 298 Kingsbury Grade Ste 1A next to Clyde's Coffee in Stateline, NV. Not only a great place to get your rentals and a cup of coffee to go, but you can ride off right from our front door and head to some of our most popular bike paths and local beaches (Nevada Beach, Round Hill Resort, Baldwin Beach, Pope Beach, etc..)!